Language switch Japanese Spanish Chinese
Our philosophy
TOP > About Us > Our philosophy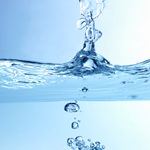 '"Water". It is a source of life and indispensable for the civilization, the development of society and economy, and the enhancement of the social living environment.
Under the philosophy that Torishima contributes to the development of society in total harmony with environmental demands, we have been meeting the more sophisticated and diversified customers' needs and have established a solid position in the pump industry.
Torishima will continuously strive to contribute to the society by providing reliable and enegy-efficiency products and services.
Corporate Slogan

The Torishima Group has consistently accorded highest priority to winning and maintaining the customer's solid trust – a commitment etched in the Company's business creed. Trust is something that is built up over time. Unlike financial debts that can be repaid and allow the recommencement with a clean slate, once a customer's trust is lost, it takes years to restore; and in some instances it may be beyond recovery altogether, thereby serving a fatal blow to a company's survival.
PAGETOP