Language switch Japanese Spanish Chinese
ESG Governance
TOP > About Us > Corporate Social Responsibility (CSR) > ESG Governance
Torishima Group Declaration of Compliance
(Compliance Policy and Implementation Commitment)
The Torishima Group has consistently accorded highest priority to winning and maintaining the customer's solid trust – a commitment etched in the Company's business creed. Trust is something that is built up slowly over time. Unlike financial debts that can be repaid and allow recommencement with a clean slate, once a customer's trust is lost, it takes years to restore; and in some instances it may be beyond recovery altogether, thereby serving a fatal blow to a company's survival.

Our commitment to maintaining, and meriting, the customer's utmost trust is reflected in our commitment to compliance. To promote optimum compliance, we have had two guidelines in place: our Ethical Standards and Compliance Code of Conduct. Recently, both of these guidelines have been amended in order to respond to new revisions to Japan's legislation aimed at strengthening corporate compliance even further.

Going forward, the Torishima Group will conduct all business in line with its rewritten codes. In the event of any infringement of our compliance standards, the matter will be rectified with maximum speed, measures will be taken to prevent any reoccurrence, and information on the incident will be disclosed in order to carry out our responsibility to our stakeholders. To prevent such infringements, all Torishima officers and staff declare their firm commitment to pursue compliance at all levels, individual and cross-organizational, in the strong determination that the execution of compliance by all Group members will ensure the achievement of supreme corporate ethics.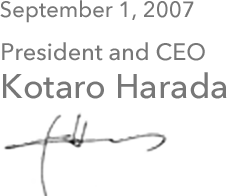 Compliance Structure
Develop legal and ethical compliance systems for Torishima and its subsidiaries, which together make up the Torishima Group.
Provide guidance and advice to business execution divisions regarding the results of internal audits of corporate ethics.
Provide guidance and advice regarding educational planning and activities related to corporate ethics.
Provide guidance and advice to the internal consultation service regarding whistle-blowing.
Corporate Governance Structure
As of June 26, 2015, Torishima shifted its corporate governance structure to one of a company with an Audit and Supervisory Committee. Under this structure, directors who are members of the Audit and Supervisory Committee (including three outside Audit and Supervisory Committee members) are given voting rights on the Board of Directors. This strengthens the supervisory functions of the Board of Directors and enhances Torishima's corporate governance structure. The accounting auditor cooperates with the Audit and Supervisory Committee and the Internal Audit Department to efficiently conduct effective audits while exchanging information and views. The Internal Audit Department, which is independent from business operations, conducts internal audits from an unbiased perspective and with a focus on the efficiency, effectiveness, and legality of business operations. It also audits overseas Torishima Group companies in light of the globalization of Torishima's business activities. Japan's Corporate Governance Code, which went into effect in June 2015, is being applied to all companies listed on the Tokyo Stock Exchange. In response, Torishima disclosed its corporate governance report in November 2015. This report is being revised as needed. An analysis of the principles of the code has helped us to understand what corporate governance measures we must take. Torishima will continue to strengthen its corporate governance system and hold constructive dialogue with shareholders and investors.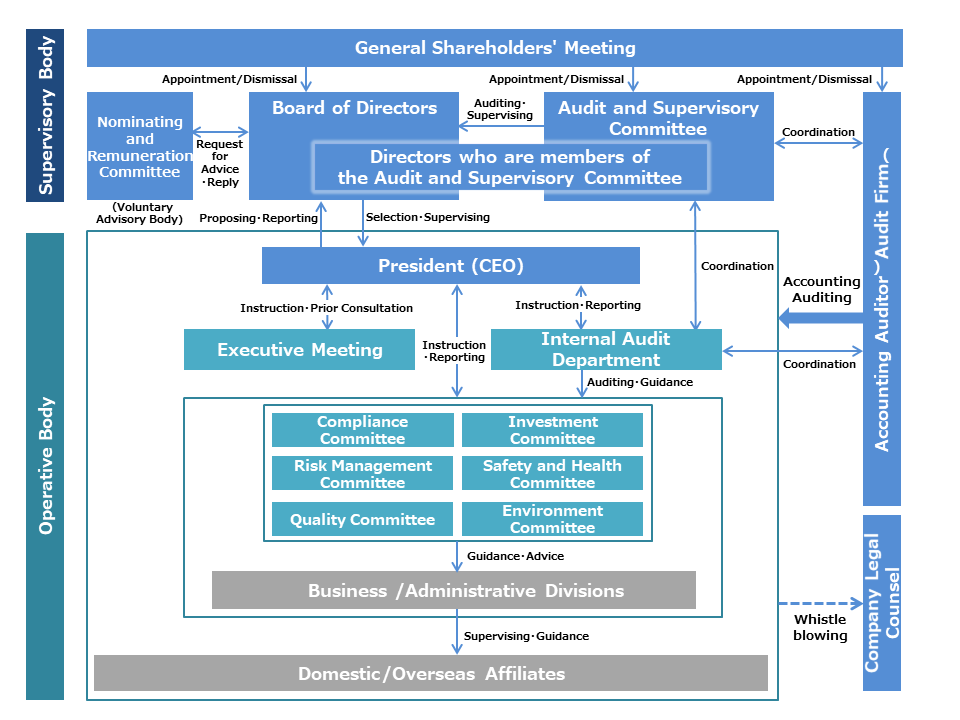 PAGETOP